On-Demand Hosting. Full-Time Management. Total Control.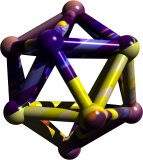 Focus on your business interests, not your IT infrastructure. We've paired the automation advantage of the Server24 platform with expert planning and support to create Managed Hosting that's as on-demand and flexible as your pace of operations.
Designed for large, multi-faceted deployments, Server24 Managed Hosting provides Dedicated, Cloud, or seamlessly integrated environments with 24/7 management of core services including database, security, monitoring and backup.
It's all backed by industry-leading Service Level Agreements (SLAs) for the highest uptime and assurance, and can be accessed and monitored through our leading Customer Portal, complete with an easy-to-use Managed Panel.
Advantages
One-business-day deployment
Exceptional price for performance
Monthly contracts with no long-term commitment
Integration with self-managed environments
24/7 support from certified support and engineering team
Base Configuration
Enterprise-class IT infrastructure combined with comprehensive managed hosting services. As your hosting partner, we assign a dedicated team of certified engineers 24x7x365 who take accountability for managing your IT infrastructure based on our proactive methodology and monitoring. We become an extension of your team so you can focus on your business.
If you need the full power of a virtual or dedicated server, but do not have the time to manage it, we can take care of this for you.
The MANAGED-option includes the following services:
CentOS 6 64 Bit or Windows 2003/2008 Server 64 Bit Operating Systems
40TB of monthly traffic on 100Mbit/s upstream, in case of over-use a 10Mbit/s flat is applied for the rest of the month at no extra cost!
We take care of all the technical & basic configuration of the server
We take care of updates of the operating system and basic software and perform maintenance of the server
You get access to a control-panel (PLESK for Windows servers, REPLIXX for Linux servers) from where you can configure FTP-, Mail-, Web- and SQL-services
Webmail
Webftp
Health-Monitoring
Spamfilter + Antivirus
Monitoring from our geografically dislocated stations
Cisco PIX 535 firewall protection
Additional hardened packet-filter on dedicated server
Automatic backups for disaster recovery
Remote Powerswitch
KVM-over-IP
Secondary Mailserver
5 Nameservers (reseller-friendly & whitelabeled!) configurable using control-panel
Reseller-pricing for domain-registrations and SSL-certificates
As we take care of the low-level server administration, no SSH- or Terminal Services-access is avaiable for the client. Managed options and managed plans start as low as € 50,00 (+VAT if applicable) a month and are available for both Windows and Linux.
Flexible designs that fit your needs even for larger environments. For more information call +49 89 54804912 (DE) or +39 0471796829 (IT) today or or contact us.