The .PRO domain extension will become unrestricted and open to all registrants, effective from November 16, 2015.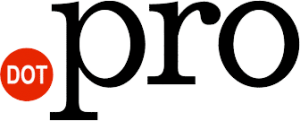 .PRO Registry Agreement Renewed Under New Terms
This change is a result of the renewal of the Registry Agreement under new terms between the Registry Services Corporation and ICANN. Here's the renewed Registry Agreement for reference.
Domain renewals, transfers, etc. will be handled according to the revised policies, beginning from November 16, 2015.
How does this affect you?
Ever since its launch in 2002, the eligibility for .PRO has been restricted to only a certain specified professions. Registrars have been required to implement special procedures in order to register the TLD. Much to the relief of all the Registrars and Resellers, the new contract eliminates these restrictions and procedures. Thus, the .PRO TLD is now enabled to compete on the same field, along with many new TLDs that are marketed to various types of professionals. The target market for .PRO will expand dramatically to accommodate businesses, service providers and individuals who consider themselves to be a "PRO".